Sign up for Road Worlds for Seniors!
The start this year will be on Monday, September 2, and will end on Friday 27 September.
Everyone who will participate in the Road Worlds for Seniors must have motiview.
If you don't, contact us here.
Did you join last year, you know how it works. Then you probably know that this will be a fantastic happening for 4 weeks with happy cyclists, employees and relatives.
If you were not there last year, we strongly recommend everyone to sign up.
Take a look at the picture carousel, and you will see a bit of the enthusiasm and commitment Road Worlds for Seniors creates.
Each year we host the global competition "Road Worlds for Seniors", having older people all over the world competing with each other for the gold medal.
It is a competition, but most of all it is a great opportunity to focus on physical activity for older people and people with dementia.
Gallery Road Worlds for Seniors 2018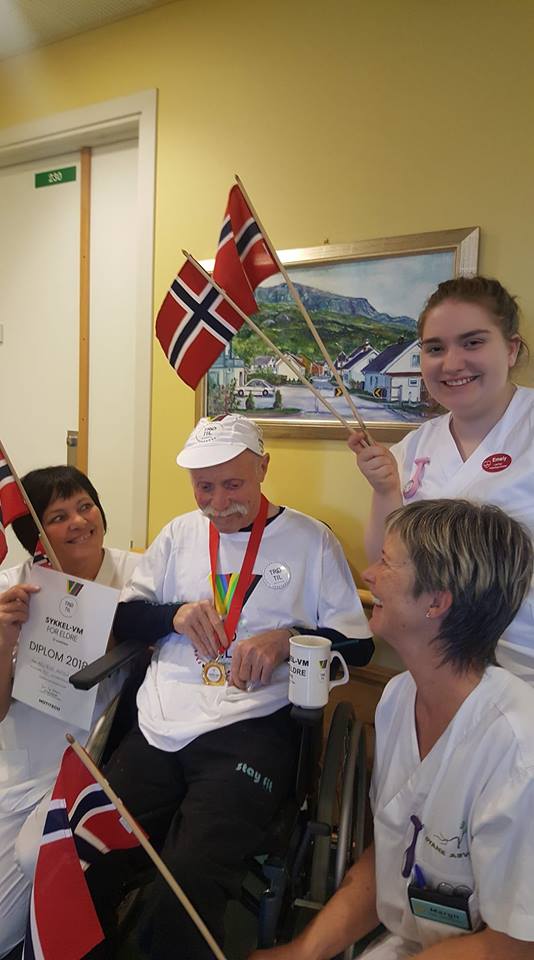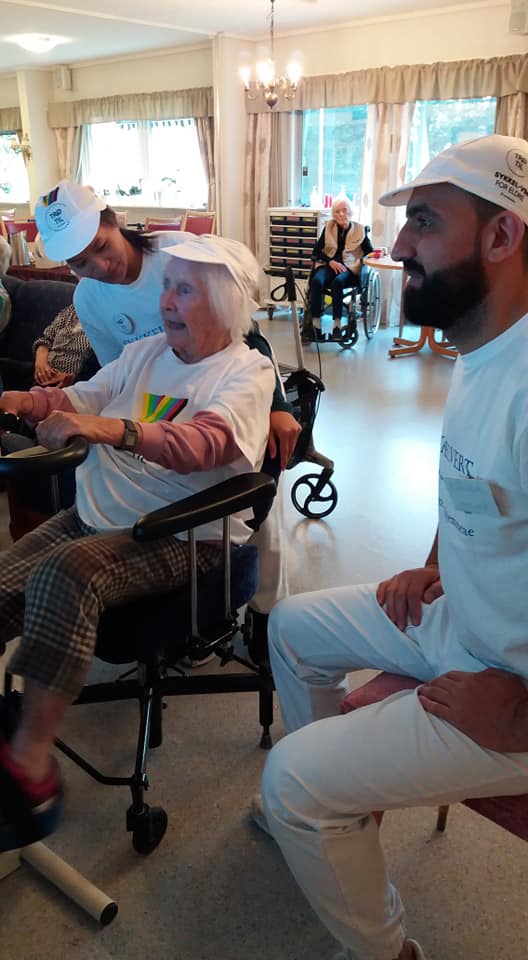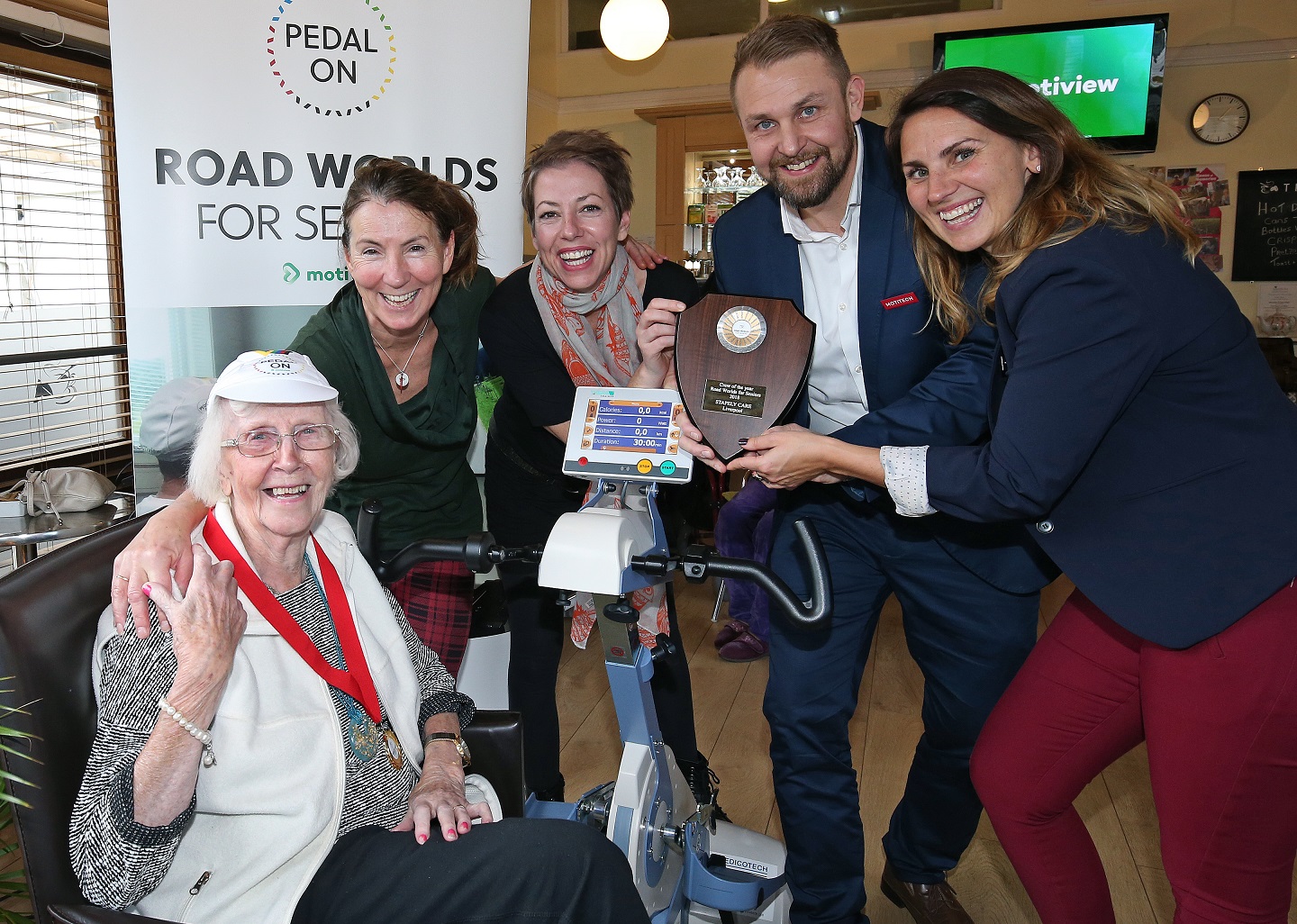 Road Worlds for Seniors history
Road Worlds for Seniors is a competition between older people and people with dementia in care homes, activity centers and adult day care centers across national borders.
We crown a male world champion, a female world champion and the best team. There is also a prize to the best support team in the world.
Road Worlds for Seniors was held for the first time in September 2017 when it was a part of the Public Health Campaign for the UCI Road World Championship in Bergen. Read more about the cooperation here.
The championship was a tremendous success, with 1150 participants from five countries!
Wearing specially made championship T-shirts, hats and buttons, the participants
cycled the impressive distance of 30.000 km in six weeks! And the cyclists, staff, relatives and volunteers made a lot of festivities and fun out of it all.
In 2018, the number of participants was more than doubled; 2500 cyclist signed up for the competition - this time from Norway, Sweden, Denmark, Iceland, United Kingdom and Canada. We are aiming for even more countries and participants in 2019.
Eventually, we aim for the Road Worlds for Seniors to become the largest sporting event in the world In terms of number of participants.